The Cloud System For All Your Needs
Work and share files easily with your colleagues and access your data from any device. NO MORE syncing of files with file servers or local devices.
All your files, data, emails, and contacts available when you need them. With Cygnet Cloud you have control over your files and data.
The Cygnet Dashboard provides you with instant access to useful widgets making every day use simple and intuitive. It is the gateway to your documents, files, emails, contacts and so much more.
It can even let you know what the weather is like outside and what traffic will be like one the way home or to your next meeting.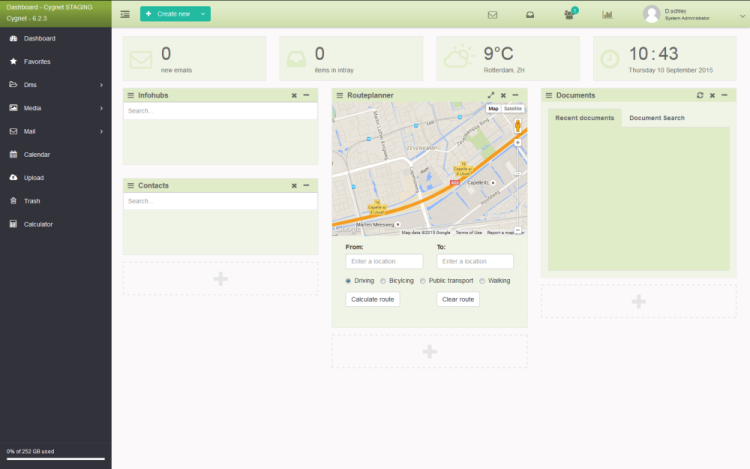 Cygnet Document Manager provides secure online document management and storage. Template based setup with user defined index rules allows for fast and efficient document management and retrieval.
Manage, create and edit documents online with editor of choice and custom document approval workflows are just a few advantages of Cygnet Cloud document management system.
Give your users the access to projects, customer files, email correspondence as appropriate. Take complete control over who has access to what data and when.
Even provide customers and professional advisors access to relevant information as and when you need to.
Email is so important to our daily lives and yet the basic email client has not changed for many years.
Save hours working with email using Cygnet Email Manager. Automatically allocate emails to contacts, customers, projects or tags. You have access to all company emails from any device.
End your frustration and recover lost time searching for emails on different locations or sources.
Invite your colleagues to a meeting, schedule appointments with clients directly from the CRM, create private and shared calendars for yourself, workgroups, or entire company.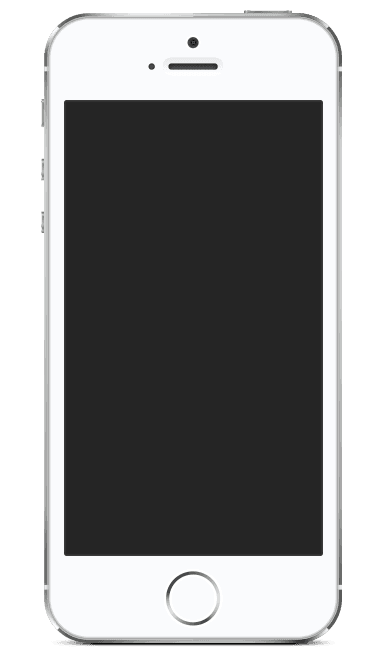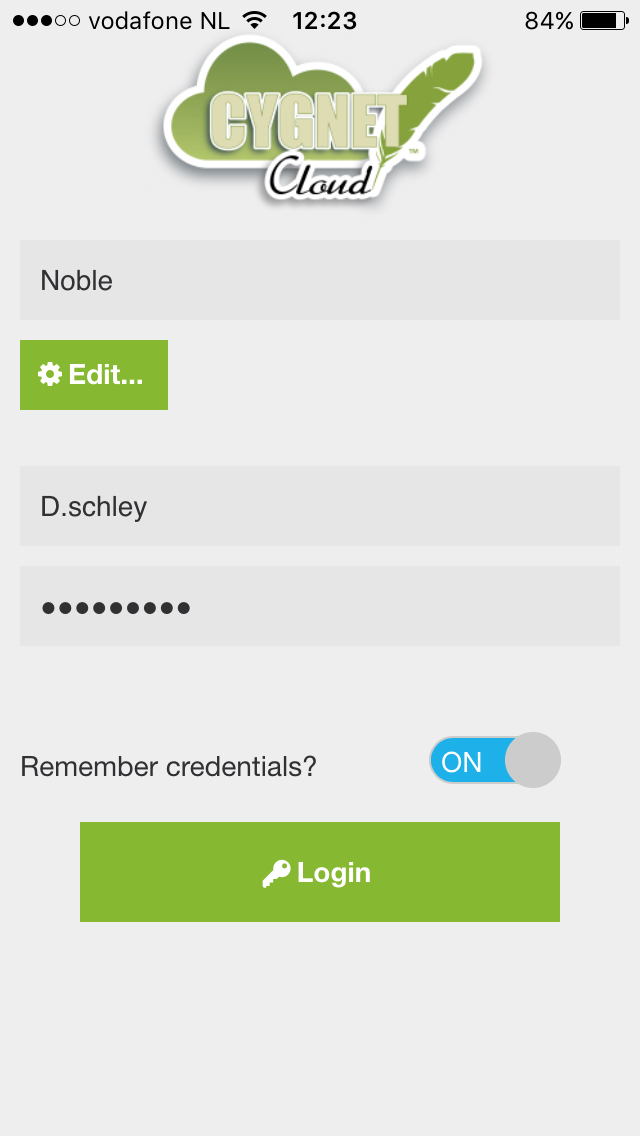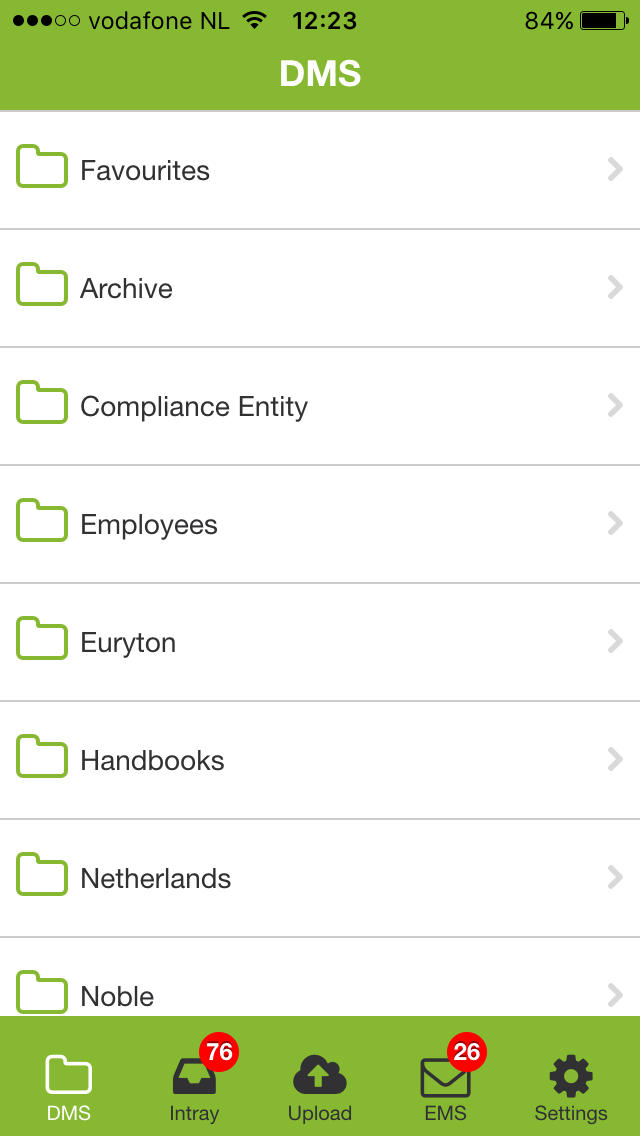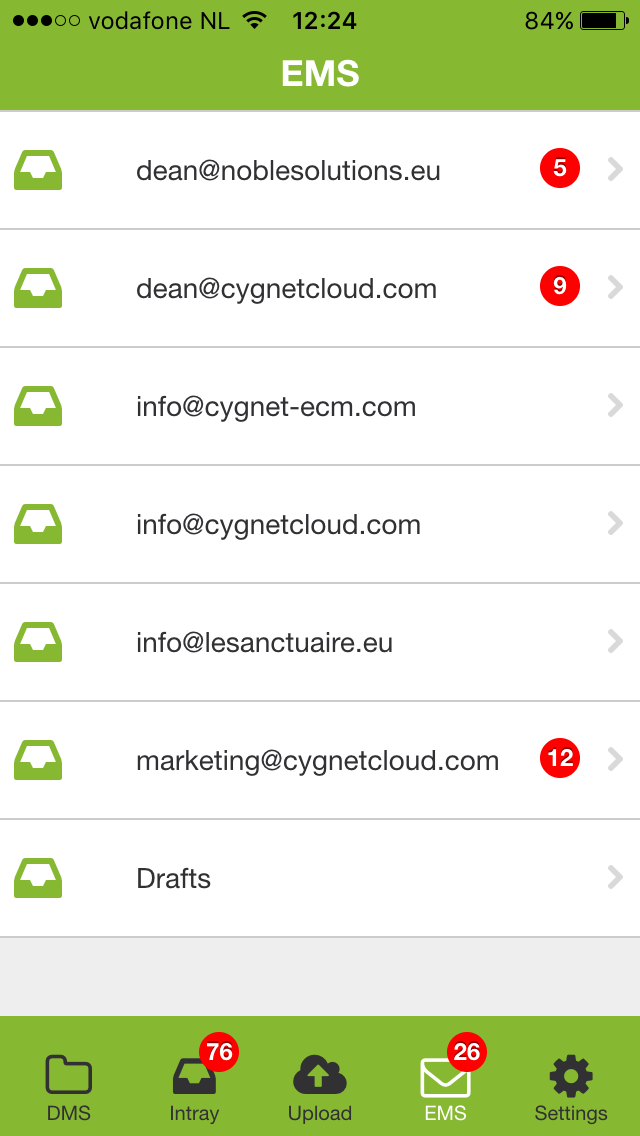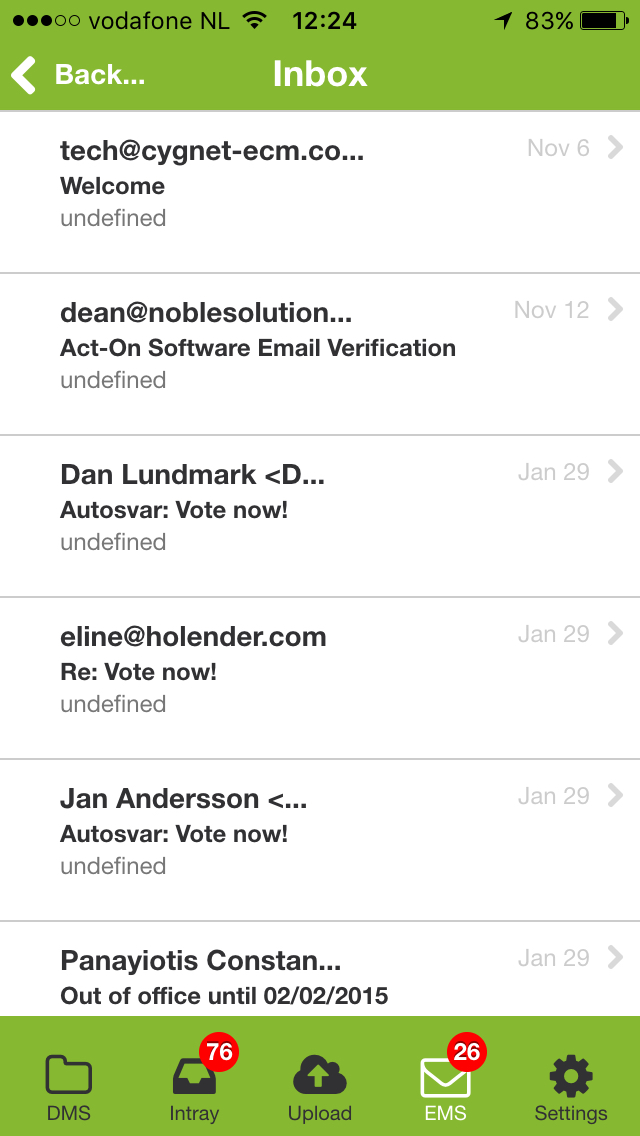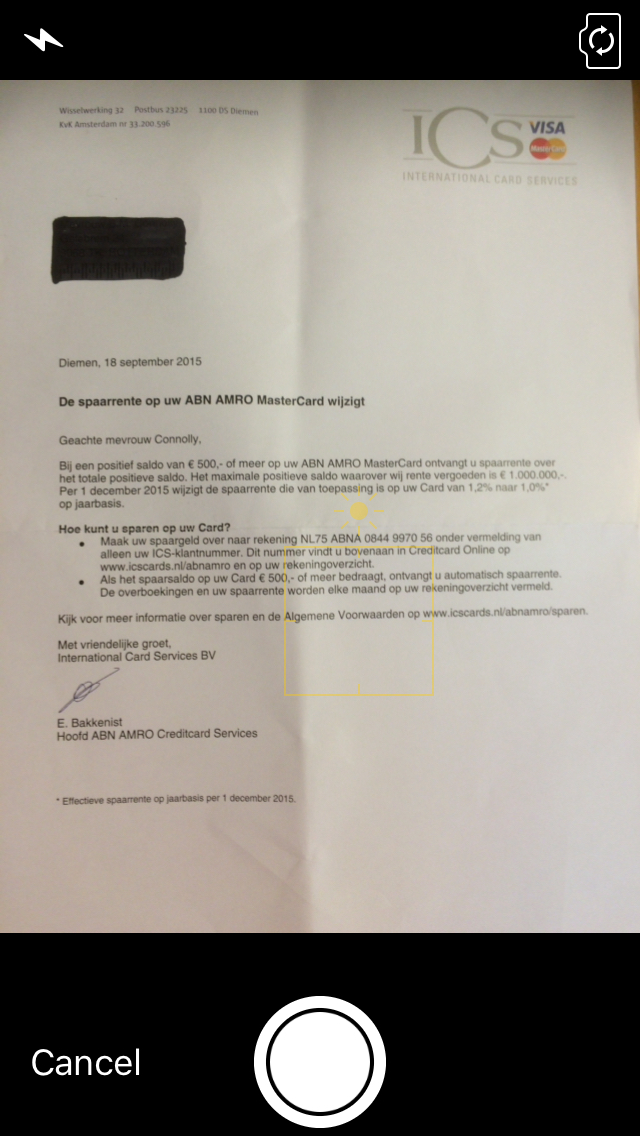 Yes, Cygnet Cloud works on your iPhone, iPad and Android. With Cygnet Cloud you can work from any device. Do what you need to do when you need to do it.
Workflow
Setup and manage workflows for ongoing processes. Allocate the right people to the right task. Ensure timely and consistent process of documents and projects.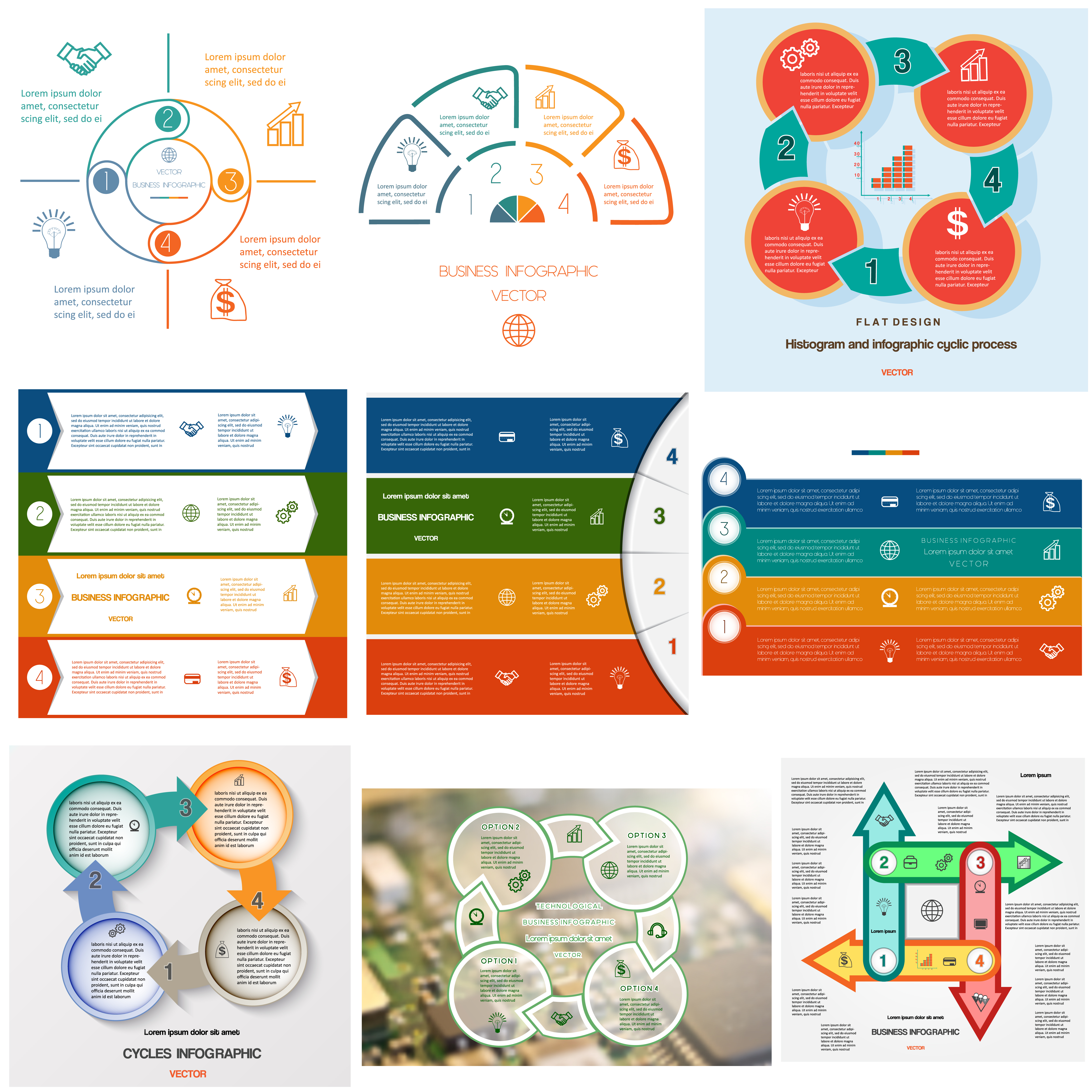 Collaboration
Easily setup collaboration and work online with colleagues. Link files or containers to collaboration zones. Invite external users, as required, to collaborate on projects or adhoc events.
Your team is always in control of what is happening on your Cygnet Cloud.
Share
Share access to files and images with colleagues and customers. Eliminate the sending of emails across unsecure networks.
Bring your users to you without ever exposing your data to the world. Send links to documents or setup a share and provide easy access.
Integration
With integrations you can import files and documents from Dropbox or OneDrive. With a number of office suites, MS Office and Polaris Office, integrate you can work with all popular file formats.
Track time spent on projects and generate invoices with Cygnet Customer Manager based on your product listing.
Automatically index and email invoices to your customers. Automatically add to Workflow and visually track movement in the process
From personal To Dos and simple tasks to complex projects Cygnet Cloud provides the resources to manage and delegate tasks and projects.
Track and manage time records of all jobs, projects and users. Review and generate you customer invoices based on supported records.
This allows you to see what is being done and ensure that you will never lose revenue as a result of missing time.